It's a 6 deck Baccarat with 8 to 1 payout for tie bet and a player can bet on any hand in any combination.
The game, as the name suggests, is played as Mini Baccarat, there are six seats and before playing you are asked to choose your seat by clicking the join button. One more interesting feature that adds to "feel-like-at-real-casino" is cutting the deck. After joining the game dealer offers you to cut the deck.
As any other Boss Media game, the Mini Baccarat has built in chat where you can discuss the game with other players joining the game.
6 Deck Mini Baccarat by Boss Media - Real play at Casino.net
6 Deck Mini Baccarat by Boss Media
Baccarat by Boss Media played at Casino.net with 6 Decks on mini table
Game Summary
Baccarat Screenshots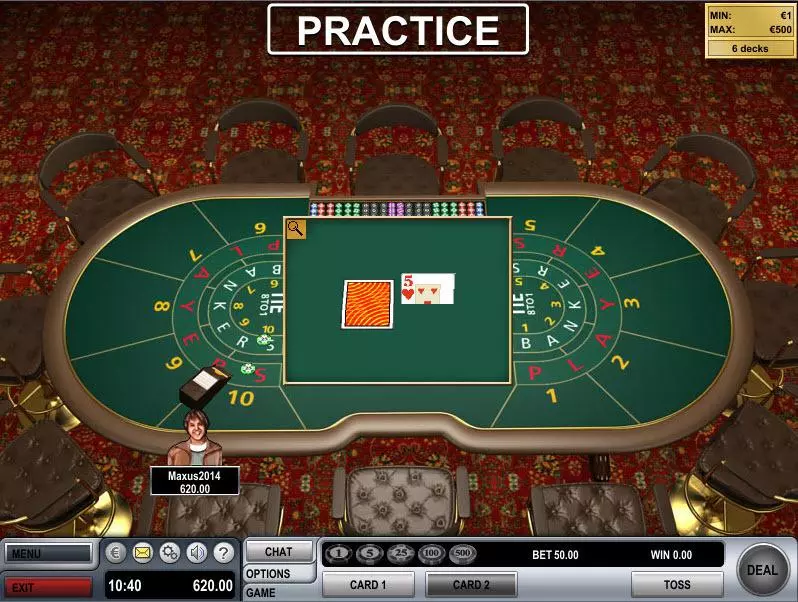 Boss Media Casinos to play Baccarat
Links to Baccarat